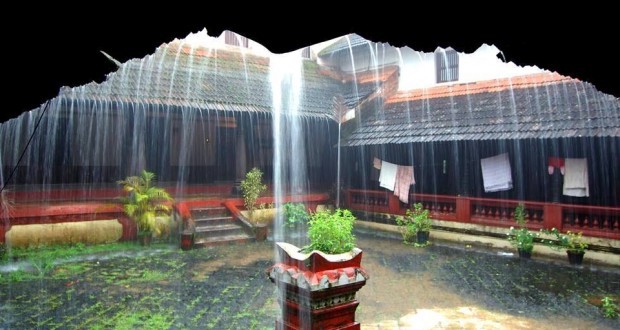 Our three children bypassed school and studied at home. They took their 10th and 12th exam at the National Institute of Open Schooling (NIOS) and have gone on to do different things. Now that the minefield called school education has been safely navigated, it is nice to look back at our journey.
Kanti, my wife and I have always been very unconvinced about the validity and need of our educational journeys. Kanti has a Masters degree in Computer Science from Pune University and I have a degree in Civil Engineering from IIT Kharagpur. I mention this to quickly establish that we were qualified for the standard life that all our friends embraced and we would have been conventionally successful on that path. Which means that we would not be as we are today: No own house, no bank balance or other savings, no LIC policy, no vehicles (except bicycles) and very comfortable with uncertainty and the hand-to-mouth life we have led.
It has been a rough ride and it is only our foolish habit of jumping first and looking later that has made our homeschooling journey possible. You see, we were in Calcutta and were finding the logistics of two children going to school difficult and our third child was ready to go to school the next year. Then, on the Internet, we heard of this wonderful community of homeschoolers in Bangalore and it seemed the ideal solution.
So, we took our kids out of school and shifted to Bangalore. We found out that people who say things on the Internet may not mean everything they say. In other words, the wonderful community was a community of confused parents just like us, the only difference being that most of them had not taken their children out of school yet. But we had foolishly jumped without looking and we decided to foolishly go it alone.
As you can imagine, our families and friends were aghast at this liberty we were taking with our children. The following is a list of remembered accusations and our response:
Family/ Friends: You are forcing your weirdness on your children. Have you asked their opinion?
Us: Do we ask them when we send them to school? We think we are acting in their best interests.
F/F: Your children will have no friends when they grow up.
Us: Going to school does not automatically ensure lifelong friends. We know people who went to school and don't have any friends.
F/F: Teachers understand pedagogy and academic content. How will you replace them?
Us: We have a greater interest in our children than a teacher with a BEd. We will also read the same books that the teachers read, if that is required.
F/F: Your children will turn on you and curse you when they grow up.
Us: We are OK with that. We will handle it when it happens.
…and so on. You get the picture?
I remember it as being uncomfortable in the very beginning. But I think that once we got comfortable it seemed like the displeasure expressed by our well-wishers also seemed to reduce. I have an interesting story to relate about that.
Kanti, me and Aditi (our daughter) were invited to be on a Hindi talk show on Sahara TV. This must have been three or four years after we took the children out of school. The only other panelist was the owner of a chain of primary schools. So, he represented the establishment, the three of us were the rebels and the show was provocatively called 'School mat bhejo'.
After the initial probing questions the anchor was solidly on the side of the rebels. It was a show where people could call in and ask questions and the caller opinions ranged from 'You have jailed your children' to 'I think you are doing a wonderful thing.' Anyway, afterwards the producers of the show came and shook hands with us and thanked us. It seems that the half an hour show got extended because so many people called in. I think that by this time we (including 12 or 13 year old Aditi) were radiating quiet confidence and that is why the anchor and many of the callers chose to side with us.
As time went by, the feeling that good things were happening around us became apparent and we deduced that we were more or less on the right path. The children gravitated towards and got opportunities to practice and hone their talents. Aditi went to design college where she met her husband Saumitra and today they do freelance design work from their home in Mumbai.
Srikant went to The English and Foreign Languages University in Hyderabad and is now fluent in German and Russian and is also a good Carnatic vocalist. Dinkar finished his 12th board exam last year and is waiting to go to design college. Meanwhile, he plays football and is apprenticed to a startup company where he works part-time on their design needs. The leisure that the children enjoyed while growing up has given all three of them the ability to do creative, useful work in a healthy, non-competitive, non-stressed manner.
When I look back, it feels like Kanti and I have come a long way. Somehow, over the years a settling has happened. A kind of poornata, a feeling of completeness, of happiness and contentment. We have become good at looking at the positive side of things and feel like we have come out on the other side of an elaborate growing up ritual. The tension and uncertainty of the journey we went through must have left its marks but the predominant feeling is of having lived a rich, full life.
It may be appropriate to end this article with some counter-intuitive things we learned along the way. Here is an impartial list:
The academic curriculum that the children have to go through is excessive, useless and alienating. The smart thing is to give it no importance. Use tools and methods that let you get maximum marks with minimum effort and forget the whole sorry thing as soon as the board exams are over.
Once the children realize that you are paying attention and are available for them, they seem to not need you anymore. This means that you are not spending time 'teaching' them and a lot of 'learning' is happening in an organic, natural way.
Why school takes so much time is because it is based on an industrial/ military mindset where the children cannot be trusted and need constant monitoring and administration. It is mainly a logistical organization and not an educational one.
The effort needed to prepare for the board exams is a tiny fraction of what the children going to school seem to be putting in.
We saw the three sutras of Sri Aurobindo's Integral education working for us.

Nothing can be taught;
Consult the learner in the process of learning and;
Go from near to far.
I will stop with that. Please get in touch with me if you found the article interesting and want to take the conversation forward. My contact information is available in the 'About author' section below. Namaste!