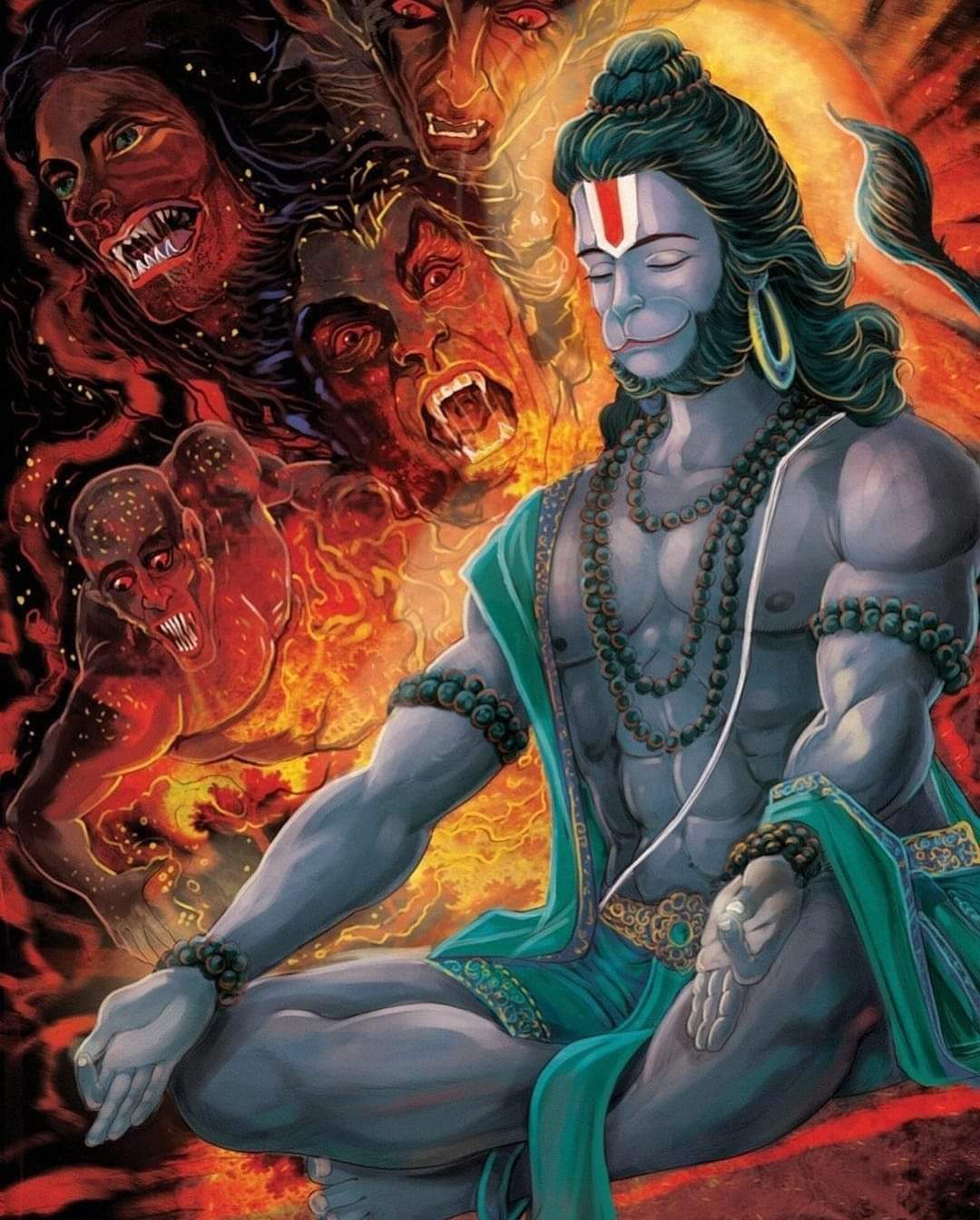 Hanuman Jayanti is observed on full moon day during Chaitra month to commemorate birth of the Vanara God, Hanuman. The day is an occasion for Hindus to evoke the uncontrolled infinite devotion and daring deeds shown by the god. The universal statue of the Lord with his heart stretched out on two sides, displaying Lord Rama and Mata Sita's holy face is an allegorical and literal illustration of his unrestrained devotion. Being the "Sankat Mochan" he prevents us from the detrimental effects of the nine planets on our life. He is the symbol and personification of strength, courage, willpower, self and sense control, humility, fearlessness, wisdom and intellect.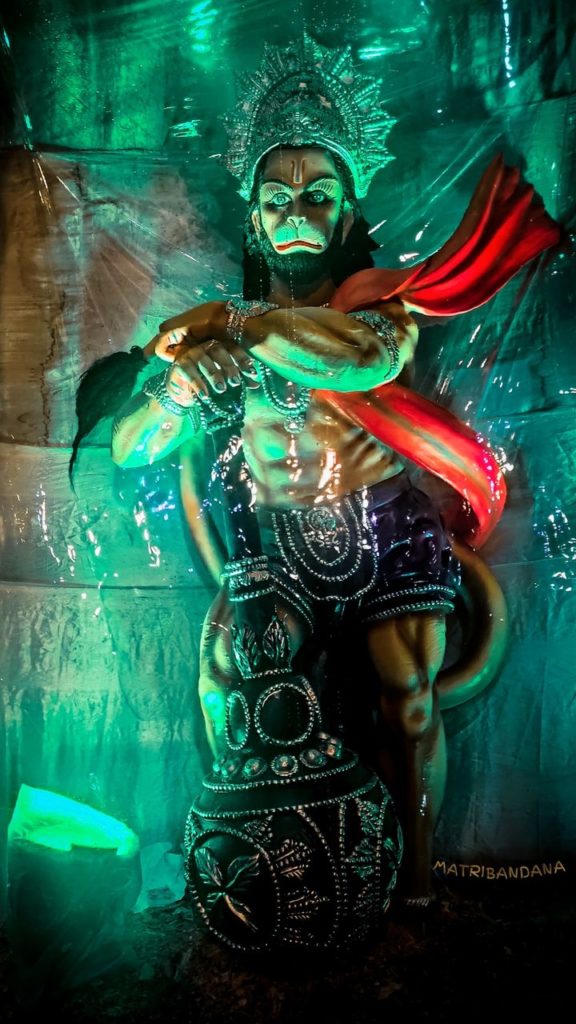 About 96 years ago, somewhere in Alwar, Rajasthan, a shepherd with his sheep mistakenly entered a land where grazing animals were prohibited. All of a sudden, he came in front of the Tehsildar, tax collector of that region and after some discourse, he came to know that the officer had no children despite many efforts. The kind-hearted sheepherder suggested him to visit the temple of Balaji Hanumanji in Duasa and worship him. The Tehsildar accepted his point and went the extra mile as per the recommendation and moreover, made an oath that if he by chance get any son, he would leave him to serve under the feet of Lord Hanuman. Soon his wife gave birth to a baby boy but he never desired to leave his son as the father's love always held him back. He craved God to forgive him and was totally ready to accept all the debts on his own shoulder. The whole incident from the very first remained suppressed in his mind only, even he never mentioned about this to his wife also.
When this son grew up, he became famous as Narayan Baba or Narayan Swamy ji Maharaj, later in his life. From his childhood, he had remarkable abilities to memorize Ramayana and studied under the guidance of the famous scholar Prabhudatta Brahmachari of Haridwar. His fame spread to distant places and he used to get calls from various monks and businesspersons to perform Ramayan Path at their homes. One day, Jugal Kishore Birla, the scion of the Birla family and noted industrialist, philanthropist and vocal supporter of Hindu philosophy, published an advertisement that he needs talented people under his full patronage, for Laxmi Narayan Temple, Delhi to read and recite Ramayana and would be chosen after thorough examination by Birlaji himself. Clearly, Narayan Baba was selected for the role who made Jugal Kishoreji emotional through his singing of Ramayana's narration without seeing the text.
The famous Neem Karoli Baba, the ardent devotee of Hanumanji was Birla's guru and when he came to know about Narayan Baba, he turned anxious to meet him. In first glance, as the two faces met, Neem Karoli Baba let him know how his father has cheated Lord Hanuman long ago. Unwilling to accept the reality at first, Narayan Baba stated that if the words proves to be true, he would accept him as his guru. However, everything got cleared as Narayan Baba's father acknowledged the truth ultimately and told his son that the person from whom he got the wind of his birth story could be none other than the part of God Hanuman himself. Narayan Baba came around and eventually made Neem Karoli Baba his guru to look upto for lifetime.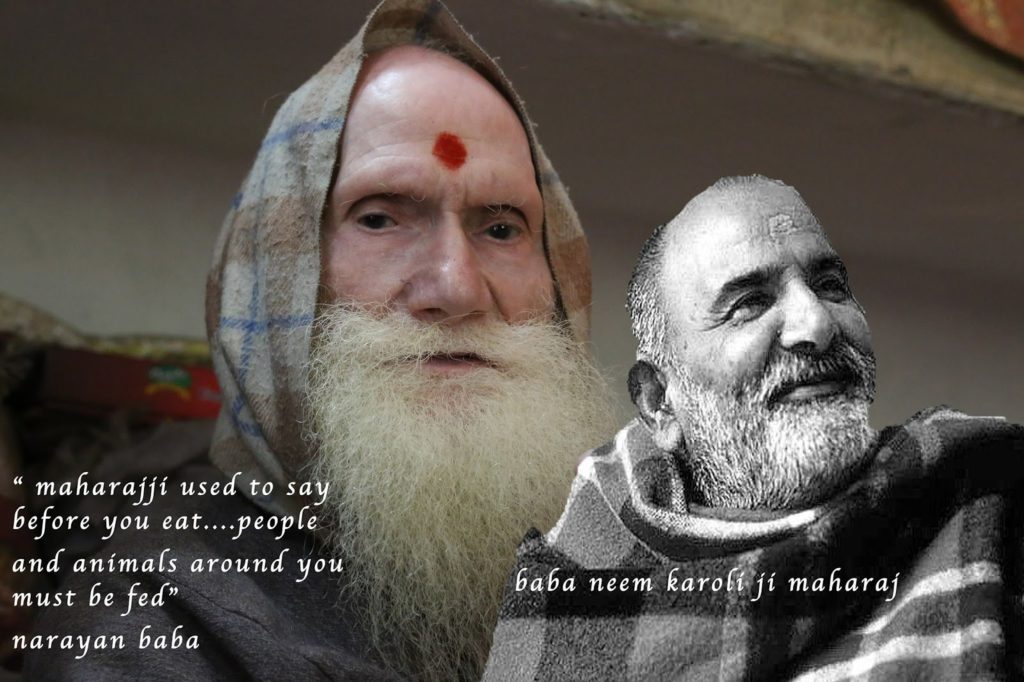 Better late than never, he came out of his much relaxing and secured job as per his guru's direction and ended up taking shelter at a less-known temple in the remote forest area of Mehrauli, Delhi region to serve Hanumanji till his last breath. Furthermore, as per his guru's order, he promised not to take any money from anyone and without taking any stress in mind, he started feeding people every year during Navaratri. However, Birlaji arranged some monthly wages for Narayan Baba's wife, but kept him away from any sort of material assets. This holy service started in 1969 and till now thousands of people visit every year twice during Navaratri and have the prasada. It is actually miraculous that none has been seen offering money in this temple, but yes, everyone has been happily able to receive God's offerings.
Today, with the divine grace of God, Babaji is 95 years old and still keeping on his life mission without any breakdown, under the feet of Lord Hanumanji, though he likes to keep his presence aloof from others.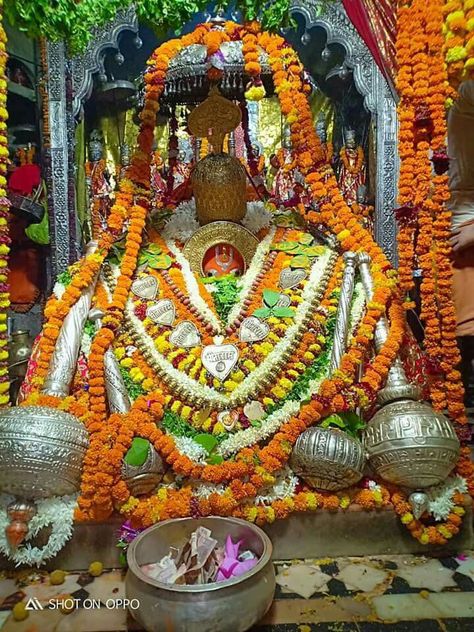 The person who worships Hanumanji with honest principles and devotion in mind, is freed from all crises. Happiness and peace come back in life. If one is wavering to choose his/her life goals and lacking strength, worshipping him on Hanuman Jayanti would be beneficial to do away with those hindrances. Further, it would devote the person with dare, power and wisdom to face challenges.
Sources:
https://www.indiaonlinepages.com/festivals/hanuman-jayanti.html
https://www.drikpanchang.com/festivals/hanuman-jayanti/hanuman-jayanti-date-time.html
https://www.facebook.com/sajal.choudhury.520/posts/4016463741725016
https://www.facebook.com/Sudiproy87/posts/1012857085771369
https://www.facebook.com/matribandanabd/photos/a.152143745254902/1130310710771529/
http://kapilbaba.blogspot.com/2018/05/why-i-go-to-kainchi.html
Narayan Baba's story taken from: http://delhibulletin.in/narayan-baba-became-such-a-disciple-of-neem-karoli-baba/
---
Center for Indic Studies is now on Telegram. For regular updates on Indic Varta, Indic Talks and Indic Courses at CIS, please subscribe to our telegram channel !
---