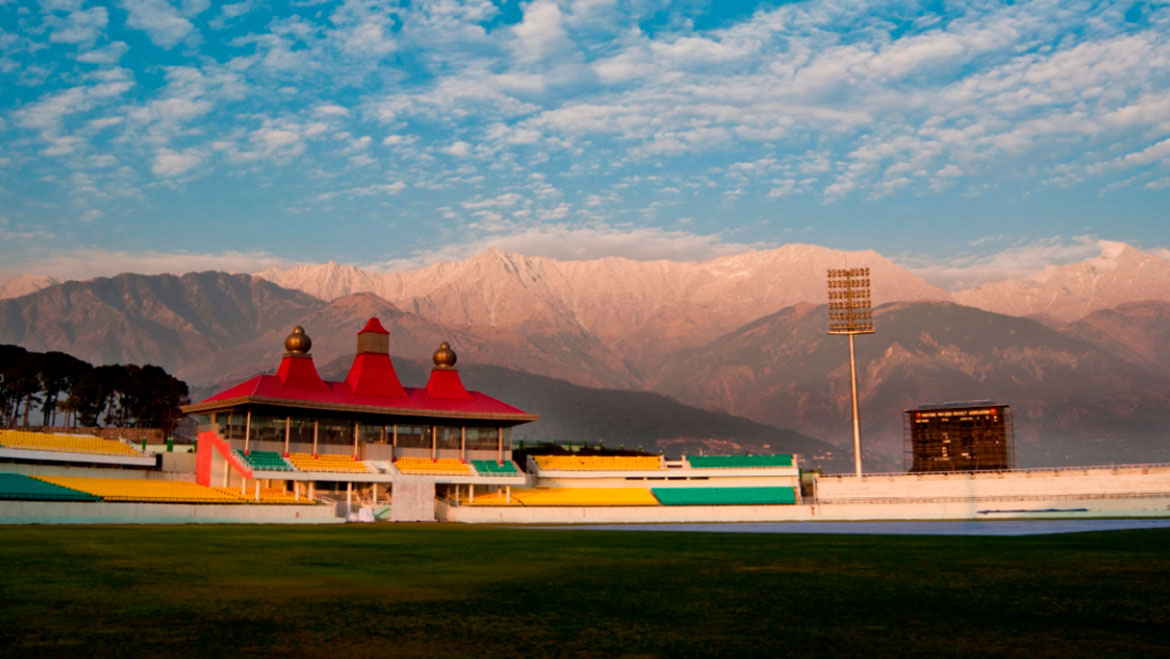 London-based Founder and Chairman of the Global Alliance for Tibet & Persecuted Minorities (GATPM), Tsering Passang has urged leading democracies including India, the UK, and the USA to recognise Dharamsala-based Central Tibetan Administration as the "Tibetan Government-in-Exile" and its overseas agencies (Offices of Tibet) as full-fledged Embassies. This, according to him, will give the Tibetan people the much needed footing to participate in "international platforms like the UN Human Rights Council and the WHO".
Presently, Tibet is under the illegal occupation of the People's Republic of China and is without any United Nations' representation. The Department of Information & International Relations (DIIR) of the Central Tibetan Administration (CTA), has representative offices in 13 countries. These offices act as de facto embassies of the CTA and are based in New Delhi, India; Kathmandu, Nepal; Washington DC, USA; Geneva, Switzerland; Tokyo, Japan; London, UK; Brussels, Belgium; Canberra, Australia; Paris, France; Moscow, Russia; Pretoria, South Africa; Taipei, Taiwan and Sao Paulo, Brazil.
"A full-fledged embassy status would help us to take our peaceful freedom struggle to the next level," Passang stressed.
Passang was speaking to this journalist as a curtain raiser to the 63rd anniversary of the Tibetan National Uprising Day that will be observed world over on March 10. The GATPM and Tibetans in the UK will demonstrate in front of the Chinese Embassy and its consulates. "But due to the Covid pandemic and fear of Chinese backlash on families back in Tibet, the participation has been unfortunately dwindling," he lamented.
On this day in 1959, tens of thousands of Tibetans had banded together around the Norbulingka (the summer palace of His Holiness the Dalai Lama, in Lhasa) to revolt, in defiance of the Chinese invasion that took place in 1949 and to protect their spiritual leader. This peaceful protest was violently crushed by China's PLA troops soon after the H.H Dalai Lama fled Tibet into exile, to India.
I must note here that while India has boldly demonstrated its practical assistance on the ground by way of inviting Tibetans to live in Dharamsala of Himachal Pradesh and set up their government in exile, whilst facilitating towards the education of young children as well as the preservation of their unique culture, the international powers that be, need to do much more than what has already been done. The minimum one can do in helping Tibet regain its past glory is to facilitate and declare its overseas representative offices (Offices of Tibet) as full-fledged embassies.
Although it might seem a long time in one's lifetime that Tibet has not been freed for over six decades, Passang thinks the time is not too long considering it to be a freedom struggle of a nation. "After H.H the Dalai Lama was awarded with the Nobel Peace Prize in 1989, the Tibetan issue gained a greater attention from the international community. European countries and the US recognised our just and peaceful freedom struggle," he pointed out.
However, he agreed that a lot needs to be achieved "peacefully without the loss of a single life on either the Chinese, Indian, or Tibetan sides," considering that Tibetans believe in a peaceful resolution as advocated by their spiritual leader H.H Dalai Lama, a champion of peace and non-violence. "We know that there are tens of thousands of armed troops with military hardware installations on the borders of China's occupied Tibet and India. A small misunderstanding on either side can lead to something that Tibetans don't want for all sides," he cautioned.
In fact, Passang is of the view that the Chinese, the Indian, and the Tibetan sides should all sit down and chalk out a peace plan in everyone's interest. "Re-establishing Tibet as a buffer zone between the two big countries can de-escalate the tension whilst respecting and fulfilling the interests of all parties concerned. This is exactly what His Holiness the Dalai Lama has proposed in his 'Middle-Way' approach," he said.
Notwithstanding this suggestion, Passang was suspicious of the Chinese regime. "It is also high time that Tibetans should be able to participate in major international bodies, at human level, say, the UN Human Rights Council and the WHO," he added.
"China has been weakened due to the Covid-19 pandemic which originated in its lab in Wuhan. Nearly 6 million people have died as a direct result of COVID-19 pandemic in addition to the unprecedented levels of disruptions worldwide.  The good thing that came out from this pandemic is that the international community has woken up to what China is capable of." Passang argued with reference to the global Covid pandemic.
China grew with the support of the West and today the USA recognises the Frankenstine they and Europe have created. According to Passang, "It is clear that the western democratic and liberal values are in direct conflict with the Chinese regime's closed society and its brutal repressions. The earlier hopes of certain western political and business leaders on China becoming a more liberal society after gaining a certain level of economic development has proved completely wrong. Leading democracies led by the US are now reversing what was done over the past four decades and allocating a huge sum of funds to counter China's growing expansionism as it threatens their very basic democratic principles and liberal values."
It is time for all those persecuted communities by the Chinese regime to come together and fight with unity. "Uighurs, Tibetans, Southern Mongolians, Hong Kong and perhaps Taiwan must join hands in the freedom struggle against China," Passang said.
China's expansionism into Tibet has been for strategic and economic reasons. "China is taking away all the natural resources available in Tibet, including the unpolluted waters which would have otherwise flowed down into countries to its south," he revealed.
The major rivers that flow down from Tibet are Yarlung Tsangpo (Brahmaputra in India), Machu (Yellow River in China), Drichu (Yangtse in China), Senge Khabab (Indus in India), Phungchu (Arun in India), Gyalmo Ngulchu (Salween in Burma) and Zachu (Mekong in Thailand, Vietnam, Cambodia, Laos), which makes the country a water source for many countries. But if China violates the right to natural resource like water to other countries, "they must protest jointly", according to Passang,
Passang also argued that diverting the natural course of Tibet's rivers into China's hinterlands was against human rights and a "selfish act", by China and must be addressed by countries lying to its south. It must be noted that India's most sacred lake 'Manasarovar' and the most important pilgrimage site 'Kailash' are both located in China's occupied Tibet.
Tibet is situated 4,000 metres or 13,000 feet above sea level and is 2.5 million square kilometres in size, which includes U-Tsang, Kham and Amdo provinces. The "Tibet Autonomous Region", consisting of U-Tsang and a small portion of Kham, consists of 1.2 million square kilometres. The bulk of Tibet lies outside the Tibet Autonomous Region (TAR). The total Tibetan population in Tibet is 6 million. Of them, 2.09 million live in the TAR and the rest in the Tibetan areas outside.
If China is allowed to do as it wishes with Tibet's natural resources, one can imagine what might happen to Manasarovar and Kailash. The fear of cultural genocide is real. It was reported on February 11 that China recently destroyed monasteries, learning centres for Tibetan Buddhists. It violently obliterated Buddhist statues and monastic schools in Kham Drango, eastern Tibet. Sikyong Penpa Tsering and the 16th Kashag had thanked the Super Samgha, an Association of Japanese monks for their solidarity in condemning China.
"Under H.H the Dalai Lama's 'Middle-Way' approach, Tibetans are not seeking independence. Keeping Tibetan Buddhist culture and its civilisation alive is the main goal," Passang said for which a conducive atmosphere of "peace is necessary". Following the footsteps of H.H the Dalai Lama, Passang and his fellow Tibetans are avoiding a violent confrontationist approach. "But the world has to take a serious note and reward the peace champions," he added.
"History shows that great empires collapse. We know that the Roman, British, American and European empires have all collapsed," observed Passang insinuating that China was not an exception. He was responding to a query whether Balkanisation of China was imminent or not.
---
Center for Indic Studies is now on Telegram. For regular updates on Indic Varta, Indic Talks and Indic Courses at CIS, please subscribe to our telegram channel !
---