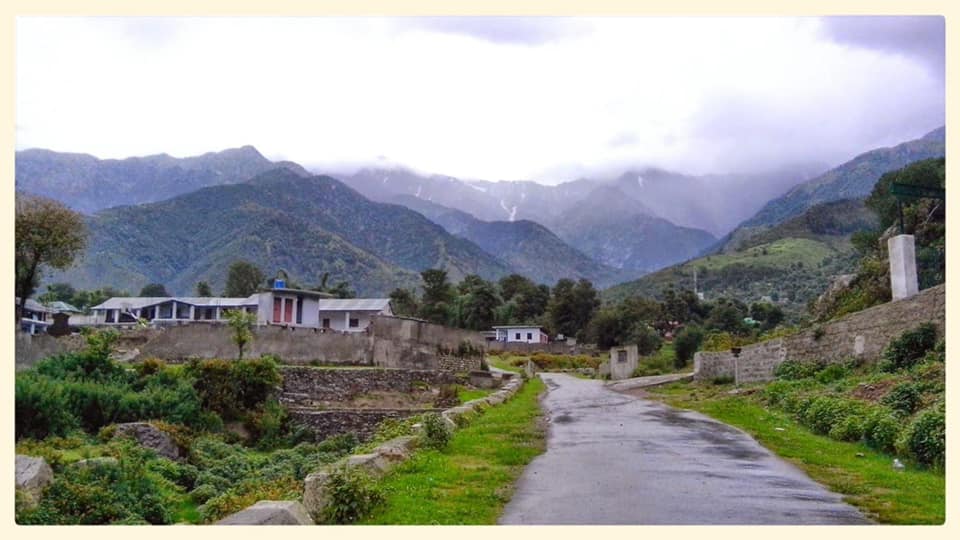 A few years ago, when I was travelling solo in Himachal, was staying at a home stay in a small village in Kullu district, surrounded by Deodar forests.
The village had maybe three grocery stores and one chai ki dukaan. In two days, the entire village knew who I was, and I knew everyone in the village. A wide open smile is your best passport in rural India.
I would simply walk up to the villagers, smile and start a conversation. Almost always, I got invited for #chaipecharcha. Local women found it amusing that I had a husband and five year old triplets, and still I was gallivanting by myself in their village!
'Pati se jhagda hua kya'? (Did you have a fight with your husband) Was the one question I got asked the most in those 3 days that I spent in that village. I also learnt a lot of life lessons. All villagers led a hard life, not necessarily because they were poor – they were not, but life in the mountains is hard and full of physical labour for everyone.
Children had to climb down a hill everyday to go to school in a nearby village and then trudge back uphill. Men had to work in the fields, chop firewood, repair their own homes, look after the livestock. Women were cooking, knitting, collecting firewood, cutting grass for the livestock in preparation for the harsh, long winter.
Everyone was always busy. But they looked healthy and happy, and were always ready for a chat. There was a lot of laughter going around, and easy camaraderie. Children walked to school together, men laboured in fields together, women knitted together, and they chatted while they worked.
Urban Indians talk a lot about 'building communities', especially in the wake of the pandemic, when people have suddenly realised that money is no substitute for people. In the villages of India, you cannot survive without being a part of the community. It can be stifling at times perhaps, but also essential at other times. Nurturing, close-knit communities are not built in a day, it requires sustained efforts.
One day, I realised I was out of toothpaste, so I went to the nearest store. The store was open, but there was no one in attendance. The store was in the front part of a village home, so I went around to call the cheerful lady whom I had often seen managing the store. The back door was open, but there was no one in sight, just a curious calf in the wooden verandah that looked at me with big black eyes.
I hollered for a bit and getting no response, came back to the store. Everything was within reach, jars of toffees, chikki, plastic pens, shampoo sachets, oil bottles, soaps, sacks full of grain, even the cash drawer. Anyone could have easily stretched a little from the counter, pilfered stuff and walked away.
I waited patiently. Finally, after a full 15 minutes, I saw the shop-keeper lady trudge up the path leading to the store. She had a toddler on her flanks, and she was climbing uphill. When she saw me, she motioned me to wait, and increased her speed.
Finally, she reached the store, put her child down, caught her breath, gulped down some water from a bottle kept in the store, and asked me with a smile, 'aapko wait to nahi karna pada, yahi padosi ke yahan gayi thi, thoda kaam tha'.
I bought a small pack of babool toothpaste, and was about to walk away, but stopped and asked her a question that had been troubling me, 'aap dukaan aise hi khula chor ke gayeen, koi aake kuch utha leta to?', (You left the store just like that? What if anyone had come and stolen stuff?) I asked her.
She gave me a wonderful, dazzling smile and replied 'gaaon hai didi, yahan sab ek dusre ko jaante hain. Aur koi utha bhi leta to kya, wo to uska Karm hoga na? Main mera Vishwas kyon todun'? (This is a village didi, everyone knows everyone else here. And even if someone did take something, that is HIS Karma, no? Why should I break my faith because of that?)
That reply stunned me, it was said with so much of self-belief. This was the Karmayoga of the Geeta seen in action. The shop keeper knew how to devote herself to her karma without basing it on its effect on others.
Something I have never forgotten!
---
Center for Indic Studies is now on Telegram. For regular updates on Indic Varta, Indic Talks and Indic Courses at CIS, please subscribe to our telegram channel !
---