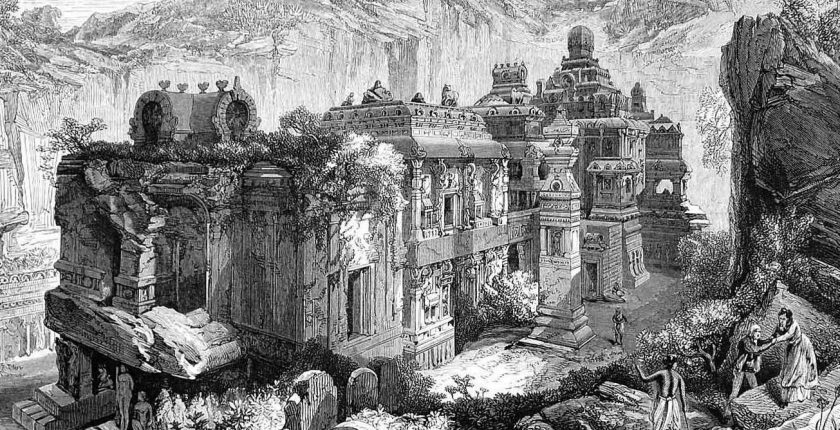 The creating of a sculpted image was invested with a spiritual dimension – a prayer to the gods, meaningful only if the intellectual and psychological conditions were right. As with yoga, the sculptor's mind had to be rid of all worldly preoccupations. In the making of a piece of sculpture, say, a bronze in South India, its creator – not an artist in the Western sense, but a craftsman (one who had learnt his skills from his father and grandfather) – would have to purify his body by a daily ritual bath. He would compose himself to ensure not a trace of vanity or ego remained.
This would not be a work of self-expression, but rather, through his providence-given talent, and sound, hereditary training, the sculptor would aim for a final product which would emanate spiritual benefits for all. When a devotee obtained a darshan, he would experience something of what the sculpted deity was intended to radiate – solace, serenity, reassurance. And enjoy its physical beauty too.
Once the bronze had been cast (using the lost-wax technique), sanded down, cleaned up and given finishing touches by chiseling and chasing, the image of the god would be carried in a procession to the temple, an event of great importance to the community. There, it would be installed at an elaborate ceremony attended by the entire village. From then on, it would be the temple itself which would have exclusive ownership rights to the image for all time, rather than its hereditary Brahmin priests, or the rich merchant donors who had financed the whole operation.
On auspicious days of the calendar associated with the deity, the image would be anointed with ghee (clarified butter) and have saffron paste applied to its forehead. Then, garlanded with freshly-cut flowers and wrapped in expensive silks, it would be paraded through the streets accompanied by chanting. With mounting fervor, people would line the streets for a sight of it in procession, creating an ambience of great excitement around the temple.
Temples in India, from the humblest to the grandest, would be built around a tiny, dark cell called a garbhagriha (womb-house), which contained the image of the deity to whom the temple was dedicated. In its simplest form an Indian temple can be a single unadorned cell measuring only a few square feet. The grandest temples are lofty, conical edifices emulating the Himalayan snow peaks where the gods are said to dwell. Teeming with intricately carved images and designs, inside and out, they are the product of generations of jewelers in stone. Their aim is to involve the worshipper in celebrating the abundance of life as expressed by the bountiful carved representations of the earthly and the divine.
Sometimes colossal structures were cut out of rock, such as the breath-taking eight century AD Kailasanatha Temple at Ellora in Maharashtra, a gigantic sculpture of architectural dimensions- the most monumental in existence-surely, a wonder of the world.