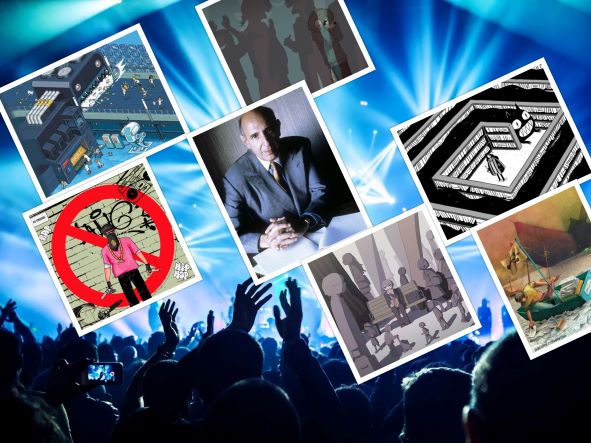 Picture a thirteen-year-old boy sitting in the living room of his family home doing his math assignment while wearing his Walkman headphones or watching MTV. He enjoys the liberties hard won over centuries by the alliance of philosophic genius and political heroism, consecrated by the blood of martyrs; he is provided with comfort and leisure by the most productive economy ever known to mankind; science has penetrated the secrets of nature in order to provide him with the marvelous, lifelike electronic sound and image reproduction he is enjoying. And in what does progress culminate? A pubescent child whose body throbs with orgasmic rhythms, whose feelings are made articulate in hymns to the joys of onanism or the killing of parents; whose ambition is to win fame and wealth in imitating the drag-queen who makes the music. In short, life is made into a nonstop, commercially prepackaged masturbational fantasy. This description may seem exaggerated, but only because some would prefer to regard it as such. The continuing exposure to rock music is a reality, not one confined to a particular class or type of child. One need only ask first-year university students what music they listen to, how much of it and what it means to them, in order to discover that the phenomenon is universal in America, that it begins in adolescence or a bit before and continues through the college years. It is the youth culture and, as I have so often insisted, there is now no other countervailing nourishment for the spirit. Some of this culture's power comes from the fact that it is so loud. It makes conversation impossible, so that much of friendship must be without the shared speech that Aristotle asserts is the essence of friend- ship and the only true common ground. With rock, illusions of shared feelings, bodily contact and grunted formulas, which are supposed to contain so much meaning beyond speech, are the basis of association. None of this contradicts going about the business of life, attending classes and doing the assignments for them. But the meaningful inner life is with the music.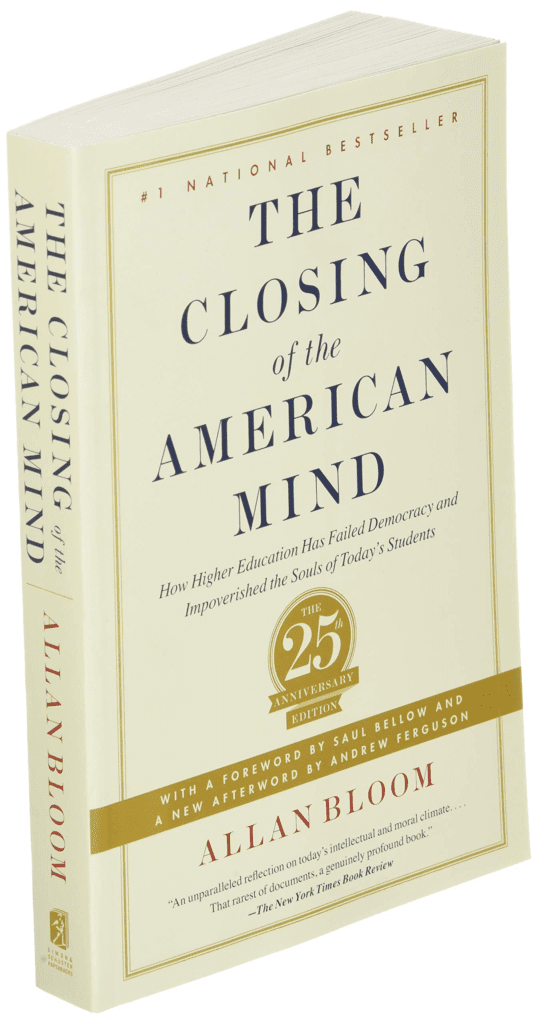 This phenomenon is both astounding and indigestible, and is hardly noticed, routine and habitual. But it is of historic proportions that a society's best young and their best energies should be so occupied. People of future civilizations will wonder at this and find it as incomprehensible as we do the caste system, witch-burning, harems, cannibalism and gladiatorial combats. It may well be that a society's greatest madness seems normal to itself. The child I described has parents who have sacrificed to provide him with a good life and who have a great stake in his future happiness. They cannot believe that the musical vocation will contribute very much to that happiness. But there is nothing they can do about it. The family spiritual void has left the field open to rock music, and they cannot possibly forbid their children to listen to it. It is every where, all children listen to it; forbidding it would simply cause them to lose their children's affection and obedience. When they turn on the television, they will see President Reagan warmly grasping the daintily proffered gloved hand of Michael Jackson and praising him enthusiasti cally. Better to set the faculty of denial in motion-avoid noticing what the words say, assume the kid will get over it. If he has early sex, that won't get in the way of his having stable relationships later. His drug use will certainly stop at pot. School is providing real values. And popular histori- cism provides the final salvation: there are new life-styles for new situations, and the older generation is there not to impose its values but to help the younger one to find its own. TV, which compared to music plays a comparatively small role in the formation of young people's character and taste, is a consensus monster-the Right monitors its content for sex, the Left for violence, and many other interested sects for many other things. But the music has hardly been touched, and what efforts have been made are both ineffectual and misguided about the nature and extent of the problem.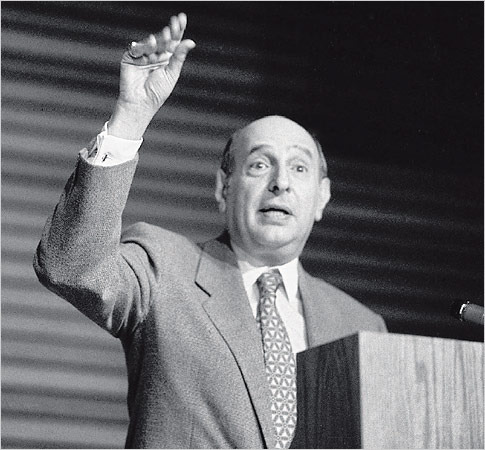 The result is nothing less than parents' loss of control over their children's moral education at a time when no one else is seriously concerned with it. This has been achieved by an alliance between the strange young males who have the gift of divining the mob's emergent wishes- our versions of Thrasymachus, Socrates' rhetorical adversary-and the record-company executives, the new robber barons, who mine gold out of rock. They discovered a few years back that children are one of the few groups in the country with considerable disposable income, in the form of allowances. Their parents spend all they have providing for the kids. Appealing to them over their parents' heads, creating a world of delight for them, constitutes one of the richest markets in the postwar world. The rock business is perfect capitalism, supplying to demand and helping to create it. It has all the moral dignity of drug trafficking, but it was so totally new and unexpected that nobody thought to control it, and now it is too late. Progress may be made against cigarette smoking because our absence of standards or our relativism does not extend to matters of bodily health. In all other things the market determines the value. (Yoko Ono is among America's small group of billionaires, along with oil and computer magnates, her late husband having produced and sold a commodity of worth comparable to theirs.) Rock is very big business, bigger than the movies, bigger than professional sports, bigger than television, and this accounts for much of the respectability of the music business. It is difficult to adjust our vision to the changes in the economy and to see what is really important. McDonald's now has more employees than U.S. Steel, and likewise the purveyors of junk food for the soul have supplanted what still seem to be more basic callings.
This change has been happening for some time. In the late fifties, De Gaulle gave Brigitte Bardot one of France's highest honors. I could not understand this, but it turned out that she, along with Peugeot, was France's biggest export item. As Western nations became more prosperous, leisure, which had been put off for several centuries in favor of the pursuit of property, the means to leisure, finally began to be of primary concern. But, in the meantime, any notion of the serious life of leisure, as well as men's taste and capacity to live it, had disappeared. Leisure became entertainment. The end for which they had labored for so long has turned out to be amusement, a justified conclusion if the means justify the ends. The music business is peculiar only in that it caters almost exclusively to children, treating legally and naturally imperfect human beings as though they were ready to enjoy the final or complete satisfaction. It perhaps thus reveals the nature of all our entertainment and our loss of a clear view of what adulthood or maturity is, and our incapacity to conceive ends. The emptiness of values results in the acceptance of the natural facts as the ends. In this case infantile sexuality is the end, and I suspect that, in the absence of other ends, many adults have come to agree that it is.
It is interesting to note that the Left, which prides itself on its critical approach to "late capitalism" and is unrelenting and unsparing in its analysis of our other cultural phenomena, has in general given rock music a free ride. Abstracting from the capitalist element in which it flourishes, they regard it as a people's art, coming from beneath the bourgeoisie's layers of cultural repression. Its antinomianism and its longing for a world without constraint might seem to be the clarion of the proletarian revolution, and Marxists certainly do see that rock music dissolves the beliefs and morals necessary for liberal society and would approve of it for that over alone. But the harmony between the young intellectual Left and rock is probably profounder than that. Herbert Marcuse appealed to university students in the sixties with a combination of Marx and Freud. In Eros and Civilization and One Dimensional Man he promised that the o coming of capitalism and its false consciousness will result in a society where the greatest satisfactions are sexual, of a sort that the bourgeois moralist Freud called polymorphous and infantile. Rock music touches the same chord in the young. Free sexual expression, anarchism, mining of the irrational unconscious and giving it free rein are what they have in common. The high intellectual life I shall describe in Part Two and the low rock world are partners in the same entertainment enterprise They must both be interpreted as parts of the cultural fabric of late capitalism. Their success comes from the bourgeois' need to feel that he is not bourgeois, to have undangerous experiments with the unlimited. He is willing to pay dearly for them. The Left is better interpreted by Nietzsche than by Marx. The critical theory of late capitalism is at once late capitalism's subtlest and crudest expression. Anti-bourgeois ire is the opiate of the Last Man.
Source:
Bloom, A., 2008. Closing of the American mind. Simon and Schuster, page no. 74-78.
---
Center for Indic Studies is now on Telegram. For regular updates on Indic Varta, Indic Talks and Indic Courses at CIS, please subscribe to our telegram channel !
---