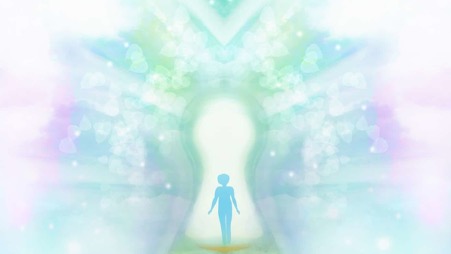 Over the last two months, we have been publishing cases of reincarnation reported from different parts of the world. These are cases that have been studied, investigated and documented by scientists and doctors like Dr. Ian Stevenson, Dr. Jim Tucker and Dr. Satwant Pasricha. These investigations and subsequent corroborations of evidence have lent credibility to these cases of reincarnation. Consequently, today, people are evincing keen interest in reincarnation, a belief that dharmic civilizations have always subscribed to.
Next in the series of reincarnation is the case of Sunita Singh, who remembers her killer from her previous life, from the book "Claims of Reincarnation – An Empirical Study of Cases in India" by Dr. Satwant Pasricha.
The Case of Sunita Singh – Birthmarks
Subject's Name – Sunita Singh
Subject's Date of Birth – August 1976
Related Previous Personality's Date of Death- March 8, 1961
Geographical Distance Between two Families Concerned- 2 kilometers
Date of First Interview- October 2, 1976
The subject of this case, Sunita, was the only child of her parents in a family who lived in a village under Bewar Development Block, District Mainpuri, U.P. she was hardly two and one-half years old when her grand mother went with her to a neighbouring village to attend a condolence meeting. Sunita kept playing with other children outside the house. When a certain woman came to the house and joined the condolence meeting, Sunita became frightened. She ran and clung to her grandmother saying, "She will kill me again." So, her grandmother brought her back home. The woman who had frightened Sunita was later found to be the daughter-in-law of the person whose life Sunita was just beginning to remember at that time. Sunita's mother said that whenever Sunita happened to see this woman later she would develop a fever.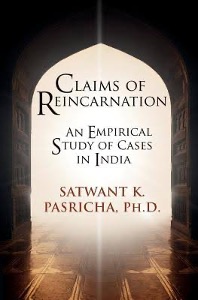 Before Sunita was taken to the village of the claimed previous personality, she said that she was murdered. She said that her previous daughter-in-law had hired some "goondas" who murdered her. She also described the futile efforts she had made to escape from the murderers.
Initially I investigated the case between October 1976 and October 1977.
On verification, I found that a woman called Ram Dulari had been murdered in March 1961 in a village of district Mainpuri, which is about two kilometres from Sunita's village. There was a police case, and the body was sent for a post mortem examination. after the post mortem, the body was taken straight to the Cremation ground and was cremated there. It was not washed. Jagadish Singh had heard about this murder but did not see the dead body of Ram Dulari. At the time of the murder, Sunita's as parents were not even married; they got married more than five years later.
The 2 families concerned knew of each other but had no close associations before the development of the case. Sunita's parents belong to a higher caste than that of Ram Dulari's family.
Sunita's parents especially an uncle (Sunita's father's elder brother) forbade Sunita to talk of the previous life for fear of losing her. They also feared that Ram Dulari's daughter-in-law might try to kill her. (The family's fear might have induced or increased Sunita's phobia of that woman.) Sunita also had a phobia of darkness and knives.
The available history gave no suggestion of alteration of consciousness or evidence of extrasensory perception on the part of Sunita.
Sunita had prominent birthmarks on her right arm and on the right side of her chest. These were in the areas large "port wine" birthmarks. in addition, she had 2 prominent linear marks running across the upper part of the right chest. these marks were clearly visible when I met Sunita in 1977. During the same visit we also obtained a report of the autopsy performed on the body of Ram Dulari. This confirmed the date of her death as March 28, 1961 and that she had been murdered by some bladed weapon. The two linear birthmarks across the right upper chest of Sunita corresponded rather closely to two of the wounds inflicted on the murdered Ram Dulari.
In all, Sunita made only six statements about the previous life, far fewer than most subjects of these cases. Most of these pertained to the circumstances and mode of death in the claimed previous life.
Subsequently in October 1979, and November 1988 I made two more visits. In 1979 I interviewed members of both the families concerned. She had shown no problems of adjustment when I interviewed Sunita and her parents. She was studying in fourth standard at that time. Again in 1988, I interviewed Sunita and her parents. She had developed normally and had been married for four years but had no children. She was visiting her parents for the treatment of "fits" which she had developed after her marriage. From the description they appeared to be epileptic fits with a hysterical overlay. She no longer talked about her previous life but the birthmarks on her body were still clearly visible.
The possibility of normal communication of information to Sunita cannot be ruled out completely, since the 2 families knew each other slightly and did not live far apart. However, normal knowledge of information alone cannot explain the occurrence of birth marks. The hypothesis of maternal impressions may be helpful in understanding the birth marks in this case. This hypothesis supposes that before or during the pregnancy with the subject, the mother learns about the injuries or wounds on the presumed previous personalities either by directly observing or by hearing about them from someone else. (Cases in which the mother to be has only heard about the wounds on another person and not herself seen them are rare, but a few have been reported.) With the help of information thus obtain she can then influence the developing fetus and the marks get imprinted on it it can be thought that although Savitri Devi did not see the injuries on the body of Ram Dulari (she was not even married at that time) , after her marriage Jagadish could have describe them to her. As I've said earlier, Jagadish had only known about the murder, but had not seen the wounded body off the murdered Ram Dulari. Therefore, it seems extremely unlikely that Jagdish's secondhand information about the murder conveyed to Savitri Devi could have generated in her mental images of the wounds that, in turn, produced in Sunita's body birth marks that corresponded closely (according to the post mortem report) with the wounds on Ram Dulari.
[Source: Dr. Satwant Pasricha, Claims of Reincarnation – An Empirical Study of Cases in India, White Crow Books, 2019]
---
Center for Indic Studies is now on Telegram. For regular updates on Indic Varta, Indic Talks and Indic Courses at CIS, please subscribe to our telegram channel !
---